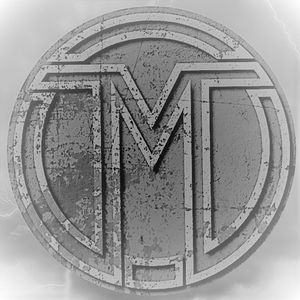 So it began....
In the late '70s and early '80s, London was just coming into its own, with the sound of new Heavy Rock Bands forming and being influenced by some of the greats, Led Zeppelin, Uriah Heep, Black Sabbath,  etc:  This new sound blasted into the ears of the long hair and bell-bottom trousered youth. London's music scene was changing,   We were creating our own generation of rock musicians. (N.W.O.B.H.M)
 Brothers Kevin (Guitar) and Gary Pope  (Drums) were playing in a band called  Mixdix, which split up due to differences in musical tastes ,. Brothers Pete (Bass guitar) and Kriss Gordelier (Singer) at that time were both actively looking to join an original rock band,  just by chance, Kriss saw an ad in Melody Maker (wanted a bass player and singer) and with San Remo on Keyboards... The rest is history.  
Unfortunately,  shortly after the release of the now highly collectible single Somewhere up in the Mountains and Black Angel in 1982 the band split... 
 Then five years ago, High Roller records contacted the band seeking permission to release previously recorded demos from 1981 on vinyl. The success of these pressings sparked new interest in the band, and an old and new fan base emerged. .....With many requests from promoters, Marquis De Sade. UK was reborn. The band now included Pauly Gordelier on Lead Guitar, due to the sad loss of Kevin Pope, and Giles  Doc Holland on Keyboards replacing San Remo. This new line up has revitalized their original material, with fresh ideas for new songs that add to an already amazing set.