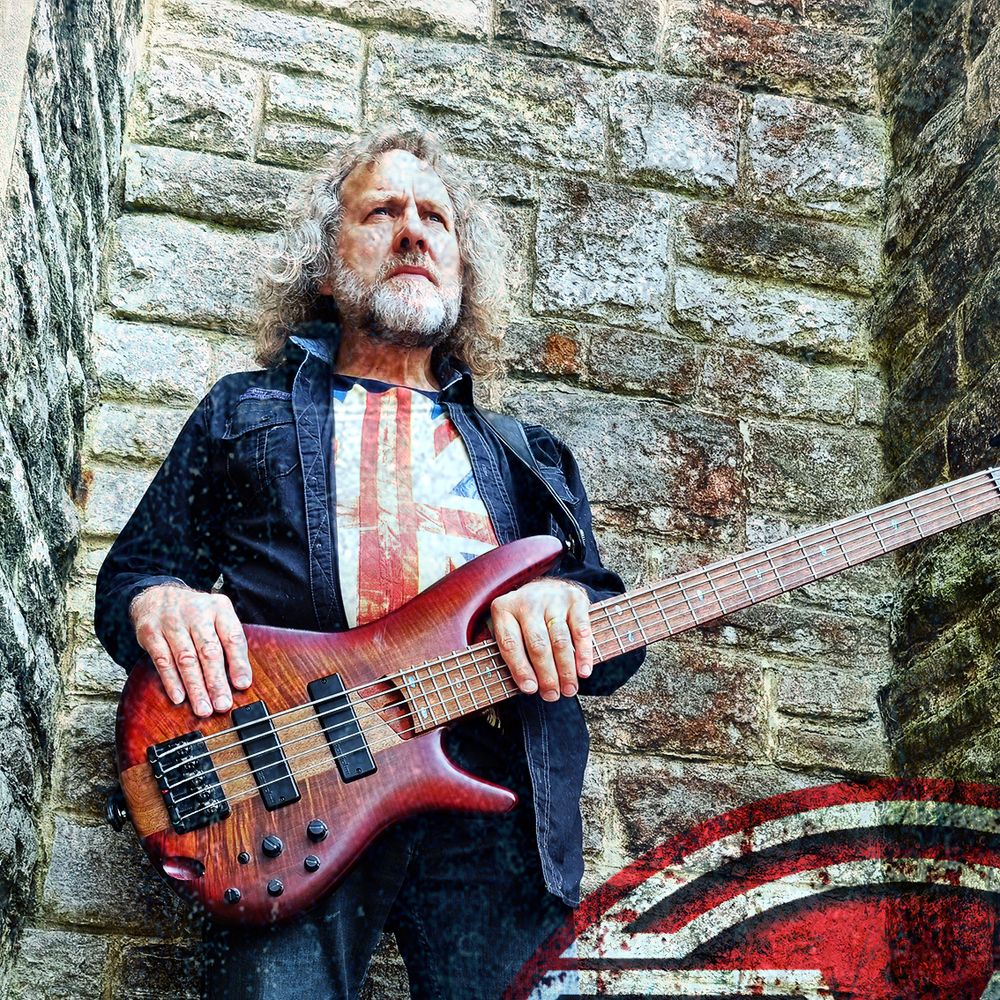 Pete Gordelier
Bass
Ii's funny to think how Pete has gone full circle in his playing career. It started in London around 1978 when Pete and his brother Kriss formed a band called Cathedral, playing all the usual venues in the NWOBHM circuit.
In 1980, Pete and Kriss joined Gary and Kevin to form Marquis de Sade. Although the band was relatively short-lived, the immortal single Somewhere Up In The Mountains kept the spark alive. 
After MDS, Pete joined Kevin Heybourne's Blind Fury. In late 1984, Kevin was asked to reform Angel Witch and took Pete with him. Pete toured extensively with Angel Witch in the UK, Europe and the US. He even recorded two studio albums with them (Screamin n Bleedin and Frontal Assault) as well as. live album recorded at the world-famous Troubador in Los Angeles.
Following Angel Witch, Pete has played with numerous bands such as Haze, the amazing X Factor (now Circus of Horrors), Driveshaft, and Canyon. More recently, Pete discovered bluegrass and formed The Campells who have just finished their third studio album. In spite of this, Pete remains a metal-head at heart and with the reforming of the Marquis, the circle is now complete.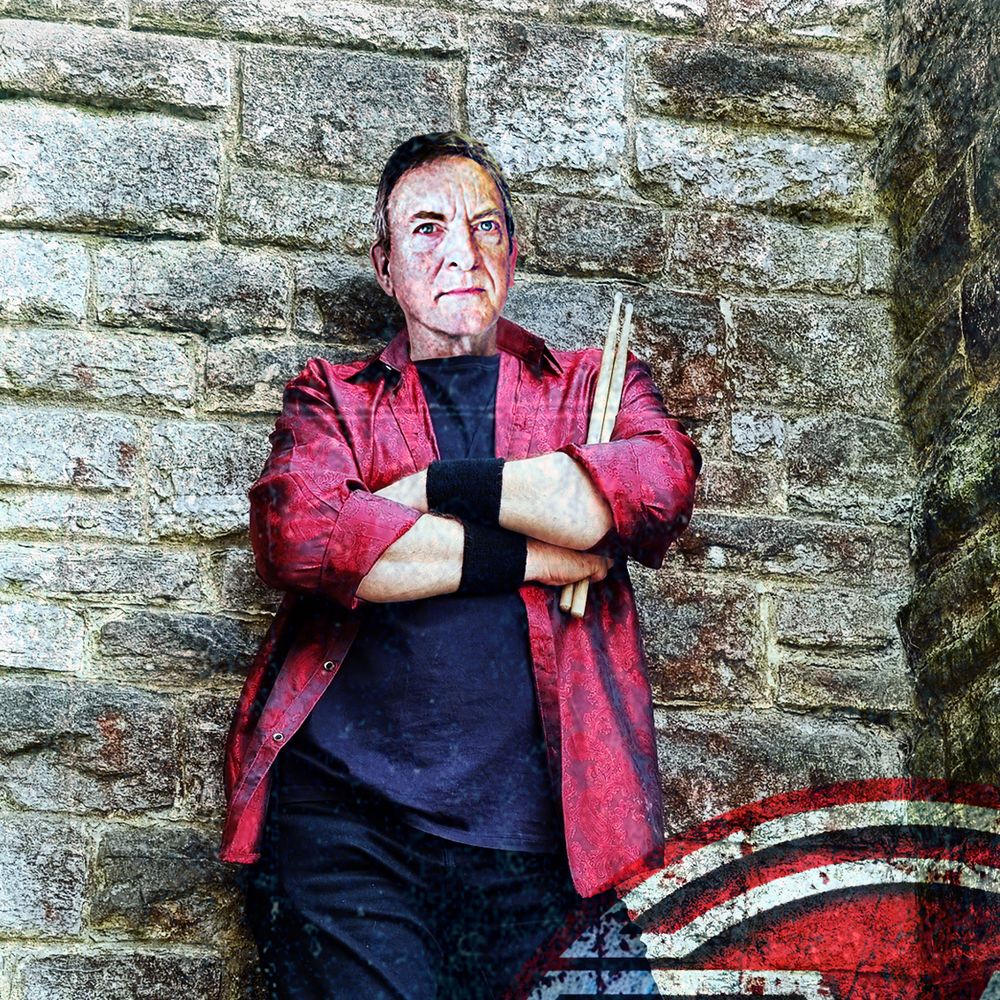 Gary 'Gazza' Pope
Drums
Gary got into playing drums because his younger brother Kevin was in a band and they needed a drummer. He started put on a old Broadway kit, had a few lessons with the great Lloyd Ryan and the rest, as they say... Gary toured the usual clubs with various bands: Triton, Proxima, Touch and others before forming Mixdix with Kevin and keyboard player Mike Morton (who now fronts The Gift).
Always striving for something stronger and harder, Gary and Kevin went on to form Marquis de Sade with San Remo, Chris and Pete Gordelier. The Marquis crammed a huge number of shows into the space of a few years. A couple of years after the break up of MDS, San Remo approached Gary to play in Sanctus. Shortly after, Kevin enlisted Gary in Heroes of the Western World. Gary was back with San Remo again with the very commercial Friend or Foe. Gary then played in a local band before meeting Giles Holland and forming a blues/funk trio Time Is Tight. Although Time Is Tight still play the occasional function, it is now full steam ahead with Marquis de Sade with Gary writing much of the band's new material.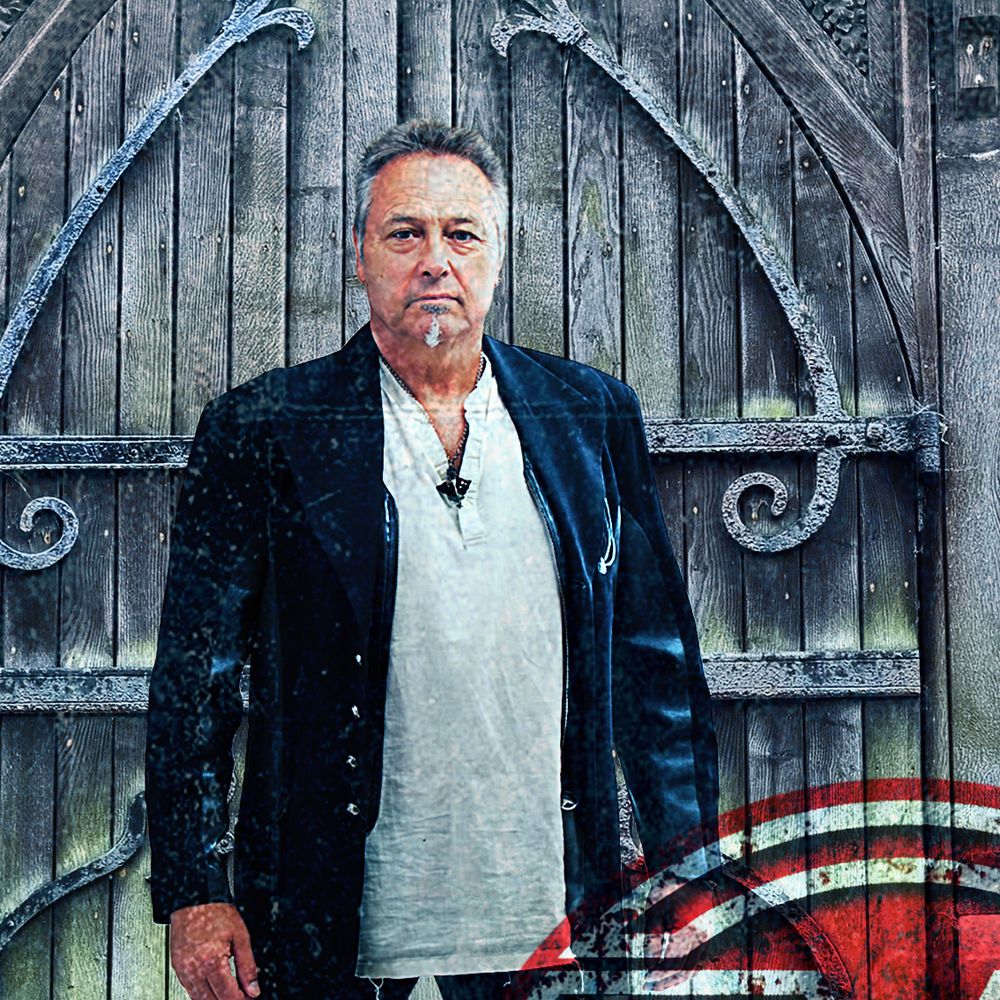 Kriss Gordelier
Vocals
Once upon a time Kriss went to pick his brother Pete up from a band rehearsal. He arrived early so he could have a listen. The singer was sick so Pete asked Kriss to sing. The song was The House Of The Rising Sun and the monster inside him was born!
Kriss and Pete played in various band after that (The Ice Blue Band and Cathedral). As these bands came to their natural end, the brothers auditioned for Gary, Kevin and San Remo. They got the gig and Marquis de Sade was born. The band's hectic schedule eventually culminated in the recording of the now iconic in double A-side, Somewhere Up In The Mountains and Black Angel. Shortly afterwards, the band drifted apart but never really ended.
Kriss went on to become the singer with Voyeur. Due to the number of gigs, the management sent Kriss for classical vocal training and he discovered a tenor voice the he never knew he had. Voyeur became Pooka then Asher Wallfish. When Asher Wallfish ended, Kriss moved into musical theatre and cabaret.
Due to the vinyl release of the album Somewhere Up In The Mountains and the encouragement of Kriss' wife, Marquis de Sade is back in business.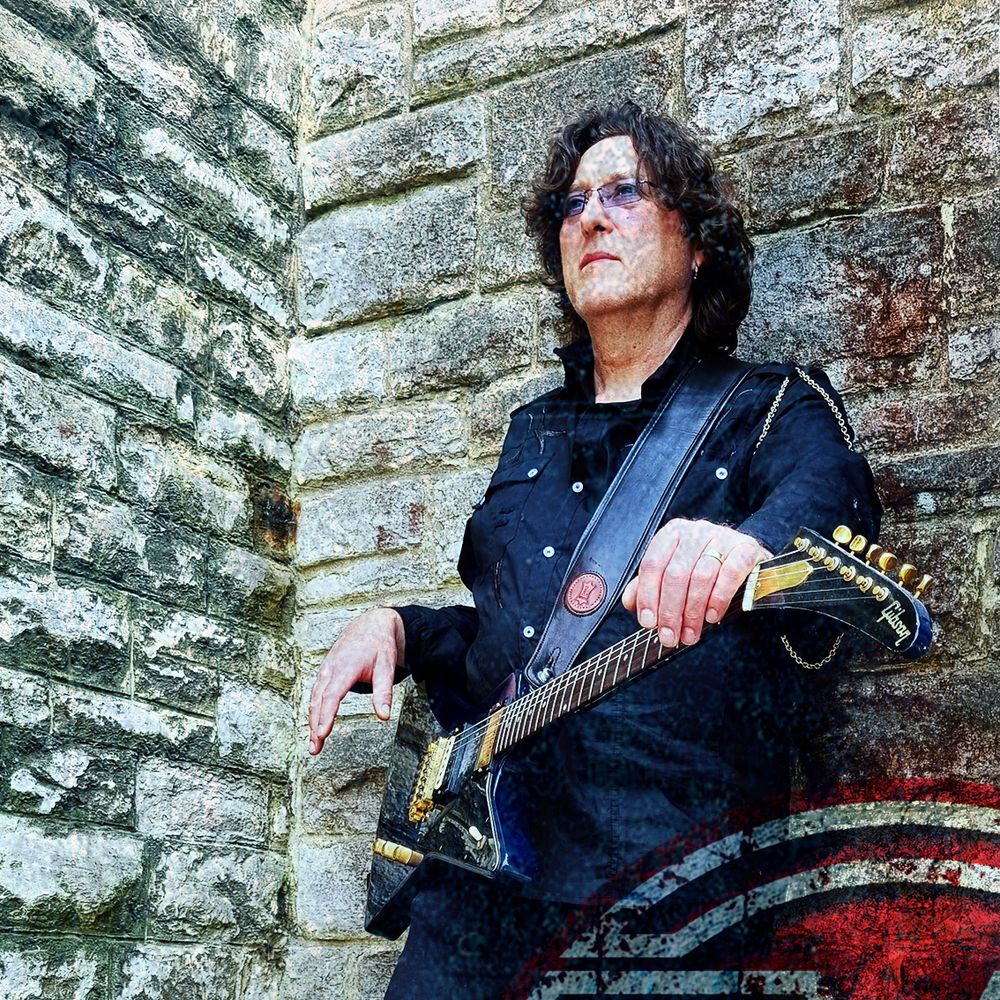 Paul 'Pauly' Gordelier
Guitars
Pauly Gordelier picked up his first guitar when he six years old. A four-string ukulele. It didn't take him long to progress to six strings. He would wait until his brother Pete was out, sneak into his bedroom and sit for hours playing on to vinyls on Pete's Gibson SG. Zeppelin, Uriah Heep and Black Sabbath. After some classical training, Pauly realised that his passion was rock music and joined his first rock band aged just 13.
He quickly became fascinated with guitar effects and to this day continuously explores the sonic soundscapes that can be created with them.
Paul's first band was called Off The Rails. They did well, playing the local pubs and clubs around London. Since then, Paul has been in several bands over the years including: Sam FLynn and the Naked Lie, Pooka, Scafe Thunder Road (Australia), Asher Wallfish, Shadow Maker, Nurse, The Leon Project, Cat Nicolas, Pauly's Clockwork Moon, Mudeford Crabs, Captain Crash and the Magic Hats. And now, Marquis de Sade.
Pauly is also a prolific song-writter and has written and produced some excellent solo albums. Pauly is now working with the other members of MDS to produce some amazing new material.
Speaking about the band "It's an absolutely honour to be asked to play with Marquis de Sade, not just because my brothers are in the band, along with Gary Pope and Giles Holland, great musicians and song-writers. To be part of the songs that I remember hearing and seeing as a young teen is just the coolest thing ever!
Also "The amazing response and support from fans of Marquis de Sade and the NWOBHM young and old, who can't wait to see us live again is an amazing privilege. Thank you all! One day the sun will shine again!"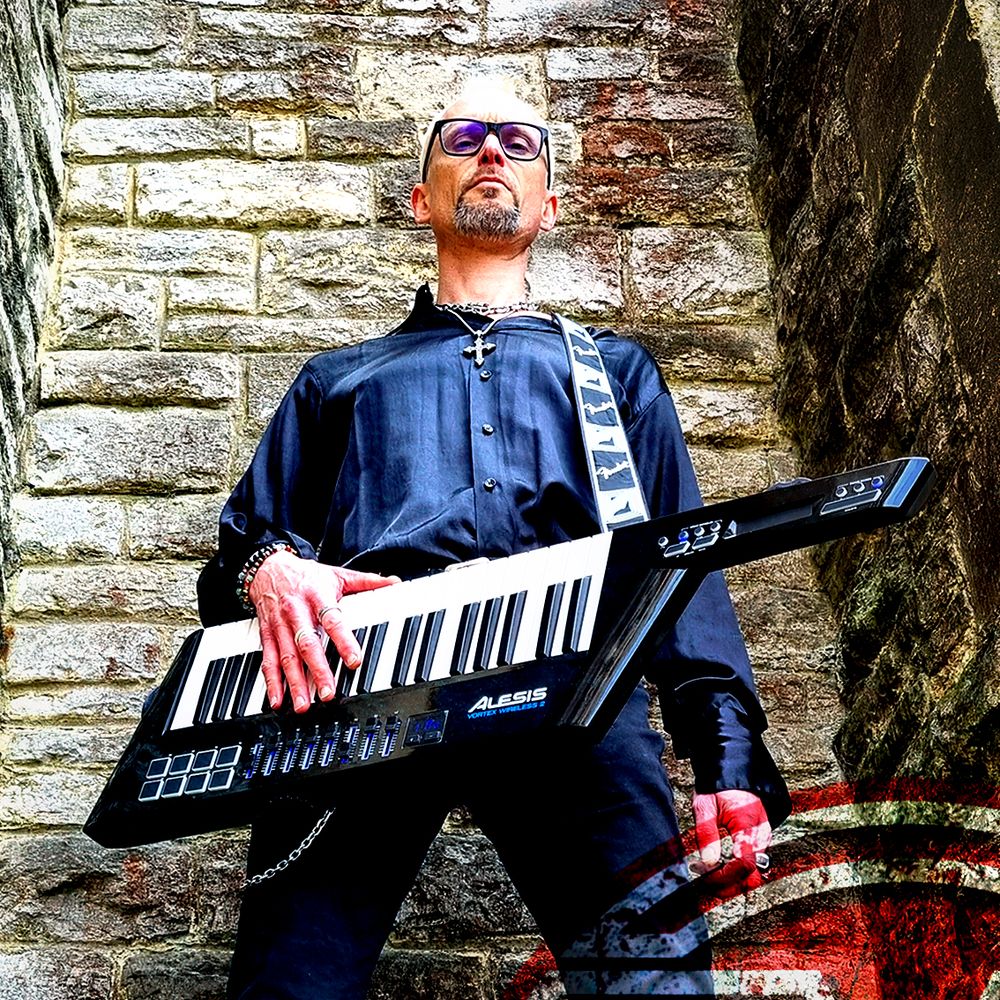 Giles 'Doc' Holland
Keyboards
Doc Holland has played keyboard proessionally in pretty much every musical genre. Originally classically trained, Doc worked at Abbey Road Studios in the early 90's. Here he became their informal session player for the famous studio 2 Hammond RT3, rubbing shoulders with rock royalty like Jimmy Page and David Coverdale. Doc left Abbey Road in 1996 to spend two decades on the road with the classical crossover pioneer Vanessa-Mae.
In 2004, Doc met original MDS drummer Gary Pope and formed a band playing instrumental blues, funk, jazz and prog rock. Following the tragic loss of Gary's brother and MDS lead guitarist Kevin Pope, the played a gig together in Kevin's honour in 2017. In the audience was MDS bass played Pete Gordelier. Pete and Gary had not seen each other in 30 years but the three got chatting after the gig and the dream of getting the Marquis back together started to become a reality. 
Doc's aggressive, rhythmic playing style combines elements of old-school rock organists like Jon Lord and Ken Hensley with the searing synth soloing of prog rock keyboardists like Rick Wakeman and Keith Emerson.